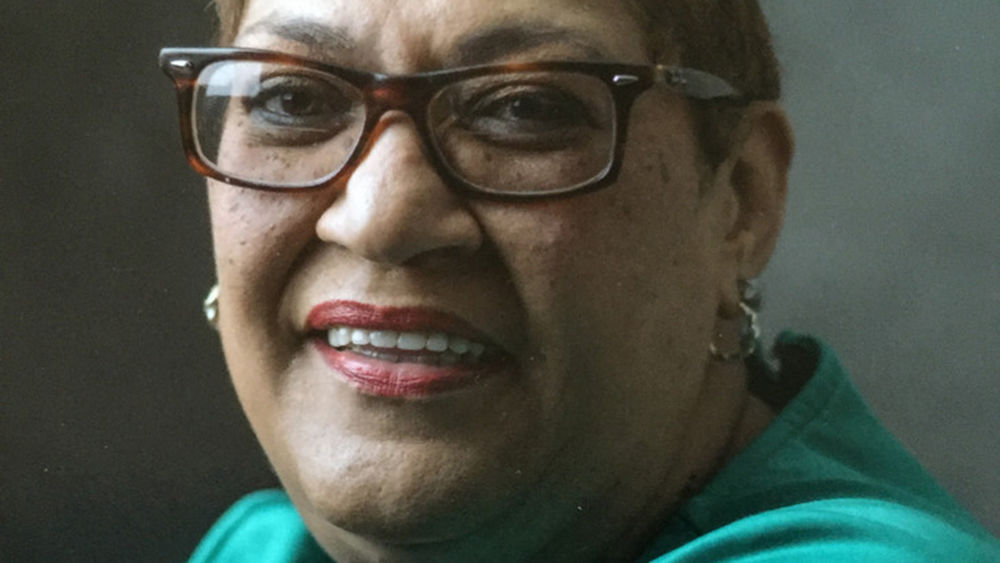 ALTOONA, Pa. — As part of the Penn State Altoona Distinguished Speaker Series, Reverend Sharon Risher will speak at 7:30 p.m. Tuesday, April 18, 2017, in the Pond View Lounge of the Slep Student Center. Free tickets are available at the Penn State Altoona Bookstore and the Misciagna Center box office starting March 27.
Risher was catapulted into the limelight after the Charleston, South Carolina, shooting at the Mother Emanuel African Methodist Episcopal Church on June 17, 2015. Her mother — the church's sexton — Ethel Lee Lance, was killed along with eight others, including two cousins and a childhood friend. Since then, Risher has been outspoken about the nation's gun laws and is one of the national spokespersons for the grassroots advocacy groups Everytown and Moms Demand Gun Sense.
Audiences nationwide find Risher's talks powerful, emotional, riveting, raw and authentic. They cover her personal experience losing loved ones to gun violence, race, racism and hate in America, as well as the path to forgiveness and an offering of hope for tomorrow.
Risher has appeared multiple times on CNN, and was interviewed by Time Magazine, Marie-Claire, Essence, and Guardian-BCC radio, among others. She visited former U.S. President Barak Obama at the White House on several occasions, and has been a guest speaker for several Martin Luther King Jr. memorial events.
Risher holds a Master of Divinity degree from Austin Presbyterian Theological Seminary in Austin, Texas. She worked in hospital chaplaincy for several years, most recently as a staff chaplain and trauma specialist, with Parkland Hospital of Dallas. Today, Sharon is traveling the country as an activist and speaker and is working on writing a book.