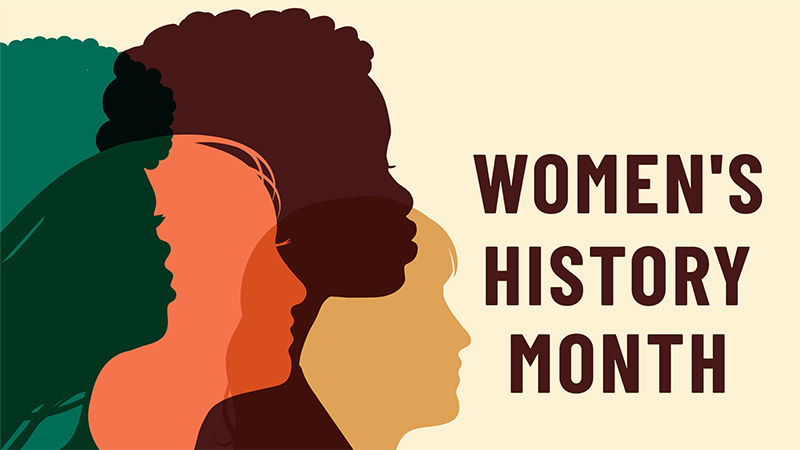 ALTOONA, Pa. — Penn State Altoona has several activities and events planned for Women's History Month, many in honor of Supreme Court Associate Justice Ruth Bader Ginsburg. Participants can register for events at Penn State Altoona Connect. All events are sponsored by the Center for Student and Civic Engagement and the Office of Student Diversity and Inclusion Programming.
The Notorious RBG Trivia
Monday, March 8, 5:30 p.m. on Zoom
Film: "On the Basis of Sex"
Tuesday, March 9, 6 p.m., Pond View Lounge, Slep Student Center
Film screening with food selections from Ginsburg's history:

Lox and Bagel — a favorite of Ginsburg's mother, Celia Bader. Enjoy a crispy bagel chip, caper cream cheese, smoked salmon, red onion, and tomato
Ginger Bak Choi and vegetable fried rice — a tribute to the Chinese restaurant under the Brooklyn Public Library in the 1940s
Pasta with parmesan and black truffle cream — old-school Italian at Scalinatella from Ginsburg's "in-crowd" days in New York City
Frozen lime souffle dessert — a recipe of Gingsburg's husband
Film: "A League of Their Own"
Friday, March 12, 6 p.m., Slep Student Center
Film screening and "Paint by Number" crafts of leading female figures in history
RBG birthday cupcakes
Monday, March 15, 12:30 p.m., Slep Student Center
Cupcakes and a call to action (advocacy resources provided to students)
"Women: Leading, Learning, and Mentoring to Change the World"
Monday, March 22, 6 p.m. on Zoom
Brenda Bowser Soder, a Mount Union, Pennsylvania native, is currently vice president of communications for KIND (Kids in Need of Defense). She previously served as director of communications and public affairs at the U.S. Elections Assistance Commission and vice president of communications at Human Rights First. Bowser Soder will discuss being a woman in leadership, the importance of mentorship, non-profit leadership for change, and the ability to grow, learn, and lead.
Financial Literacy BINGO
Friday, April 2, 9 p.m. on Zoom