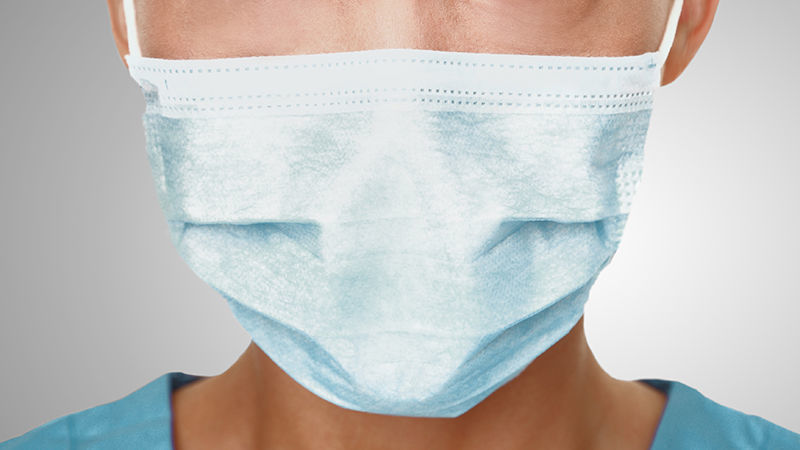 In sports, an athlete will face new obstacles each time he or she steps foot into the realm of competition. There will be setbacks, but the athletes who find the most success make adjustments, stay confident in themselves, and execute with precision to overcome their challenges.
Some of Penn State Altoona's student-athletes have been able to apply these principles they've learned in their respective sports to an important field of study, nursing. With the COVID-19 pandemic continuing its spread throughout the United States and the world, health care professionals are on the front lines of a battle to protect people from the virus. For students aiming to enter the health care field after graduation, the coronavirus has thrust a new layer of complexity into their education.
But several Penn State Altoona student-athlete nursing majors are ready to meet the challenges that COVID-19 presents, and they are more confident than ever in their choices of major.
"I have never been more confident in my choice to study nursing than I am now," said Allyson Givler, who competes for the Penn State Altoona women's bowling team. "Through this pandemic, I have been employed as a certified nursing assistant in a long-term care facility in Lancaster County in their COVID unit. Seeing the incredible teamwork of the nursing staff is just inspiring. Everyone comes together for the good of the residents, to help in either their recovery or in their end-of-life stage resulting from COVID."
Givler's passion to become a nurse has been strengthened from personal experience. She works alongside her mother at the same facility in Lancaster County, and she also saw firsthand the care received by one of her grandfathers, a disabled veteran who fought health issues later in his life. But Givler's most recent reason to pursue a nursing degree arose last fall, when her other grandfather fell ill with COVID-19 and died shortly thereafter.
"On Oct. 31, my grandpa had tested positive for COVID-19, was showing severe symptoms, and was admitted into the ICU. Less than two days later, he passed away with no family by his side," Givler explained. "However, the nurses were there with him by his bed side in his final breaths. They didn't let him pass by himself when our family couldn't be there. The compassion and the heart that the nurses showed to my grandfather is something that I promise I will pass on to each patient to come, and this is what motivates me. My grandfather's passing from COVID is the reason I work in the COVID unit back home, and it is my way of being able to help and give back in some way during this pandemic."
Casey Reese, a nursing major and pitcher on the Penn State Altoona women's softball team, believes that the difficult times presented by the pandemic will ultimately make the next crop of nurses stronger.
"I firmly believe that these nursing students graduating – and still in school – are going to be the most strong-minded individuals. Through all the adversity that has been thrown our way, we have pushed through to achieve our dreams."

-- Casey Reese, a nursing major and pitcher on the Penn State Altoona women's softball team
While COVID-19 has permeated all areas of health care, a core aspect of nurses' jobs remains the same: helping their patients. This desire to help people who are feeling ill from a variety of ailments is a fundamental reason that many students enter the Nursing program at colleges and universities like Penn State Altoona.
"I am thankful that I have the opportunity to enter a career that is not only rewarding, but makes an impact on people's lives," said Micah Brinker, a nursing major who plays both men's tennis and men's volleyball at Penn State Altoona. "I know that, wherever I end up, helping people is the goal. Health care settings are not typically people's 'happy place,' and I think having the chance to share compassion and kindness in what may be someone's lowest point is very special."
Due to recommended health guidelines during the pandemic, students' learning experiences are very different, with virtual education sometimes subbing in for hands-on experience. But Alison Abrashoff, a nursing major who plays on the women's volleyball team at Penn State Altoona, thinks that the different learning environments for nursing students can at least help with developing flexibility skills before beginning their careers.
"Some of my clinicals have been online instead of in-person. But it helps me learn to adapt better, which is something I will need to be able to do as a nurse," she explained. "This pandemic proves that I will have job security, and I know I will be making a difference in my patients' lives."
Penn State Altoona's student-athlete nursing majors also feel fortunate for the support given by the program's faculty and staff, especially considering the shift from classroom to virtual learning. While there is truly no substitute for in-person, hands-on experience, student-athletes in the Nursing program are still moving forward in their studies in a field that grows increasingly important during the pandemic.
"Throughout my freshman year, I had many resources that allowed me to excel in my anatomy classes. Being that I don't have those same resources here at home, I have to adjust my way of learning and applying," said Reese. "My professors are always available to answer my emails if I have additional questions to the material I learn, and they are very understanding and encouraging to all. Nothing is perfect in today's world, however I truly believe that we are doing the best that we can with everything going on."
Just like making adjustments during a game, student-athlete nursing majors have rolled with the punches during the pandemic to continue their studies as best they can.
"The biggest challenge for me personally was not being in-person, as I am a hands-on and visual learner," Brinker stated. "Completing clinical hours virtually was beneficial at times, but there is nothing like helping real people. It was not an easy adjustment for anyone, but the nursing faculty has handled the situation very well, being encouraging, accommodating, and supportive throughout the past year."
The NCAA Division III encourages student-athletes to be well-rounded individuals, applying themselves not only in their sports, but also in the classroom and community. Penn State Altoona's student-athlete nursing majors fit the Division III motto of "discover, develop, dedicate" through their passion to succeed in their sports, as well as their enthusiasm to make a difference in a field of study that is uniquely relevant during the COVID-19 pandemic.
"We are all dedicated to our profession, and nothing can stop us, not even a pandemic," Reese asserted. "These nurses are heroes for dealing with these circumstances on the front lines, and I look up to them in hopes that I can be just as strong and powerful as they are."