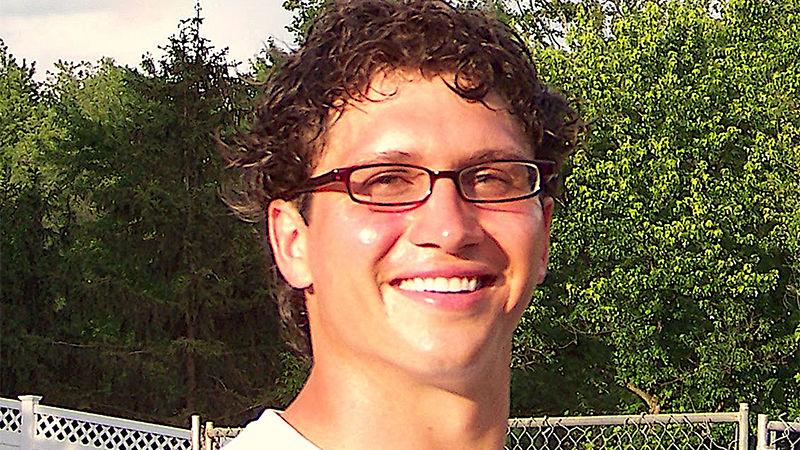 ALTOONA, Pa. — Penn State Altoona Athletics has announced the hiring of Fraser Kershaw to be the next head coach of its men's soccer team.
Kershaw brings a depth of experience to Penn State Altoona's program. The State College Area High School graduate was a standout player for California Baptist University, has competed internationally, and was most recently the head coach of Lancaster Mennonite High School's junior high soccer team.
"Coach Kershaw's vast playing experience and passion for the sport will serve him well while taking over the reins of our program," said Penn State Altoona Director of Athletics Brent Baird. "He has such a variety of playing knowledge to use in developing our players and evaluating prospects. I look forward to Coach Kershaw sharing his love of the game and his experiences with our student-athletes."
Kershaw becomes the third head coach in the NCAA Division III era of the Penn State Altoona men's soccer program. He succeeds Patrick "Moe" Taylor, who stepped down from the position this past fall after 10 years at the helm of the program.
"I want to thank Athletics Director Brent Baird and the Penn State Altoona Athletics department for their dedication and passion toward the 2021 men's soccer program. They truly champion the future of this global game and recognize its value for building a positive life out of this process," said Kershaw. "We look forward to playing inside the campus' beautiful, state-of-the-art soccer stadium, while training in some of the cleanest air under the blue and white. We look forward to cultivating the Penn State Altoona soccer program through its next NCAA journey."
Among Kershaw's goals for the program during his tenure is establishing a culture of success and community within the team that extends beyond student-athletes' graduation dates.
"We are excited for the challenges ahead, so when we finally overcome them, we achieve a healthy feeling of winning. It is my hope that, after four years, every collegiate soccer athlete who graduates from Penn State Altoona will truly carry the largest global language in their spirit," Kershaw stated. "These soccer athletes will not only acquire the largest university alumni network in the world, but also masterfully acquire the largest game in the world — a double head start for internal success. It should be exciting to watch them perform."
Thanks to firsthand experience, Kershaw has a familiarity and passion for Penn State culture. From 1988-93, he played for the Nittany Kaisers, a premiere youth team led by former Penn State men's soccer head coach Barry Gorman. Kershaw went on to be a three-year varsity player on the State College Area High School soccer team while also attending Penn State in his senior year, earning credits for his general education. He returned to Penn State for the fall 2000 semester.
Kershaw also had experience with several national soccer programs during the late 1990s. In 1996, he trained with the U.S. Olympic Development East program, as well as a U.S. traveling team that competed in France, Spain, and England. In 1999, Kershaw trained with the U.S. Virgin Islands National Team in Saint John and Saint Thomas.
Kershaw's playing career took him to California Baptist University, where he secured a full scholarship to play for its NAIA Division I men's soccer team. During his career with the Lancers, Kershaw's statistical success on the field helped him garner All-Golden State Athletic Conference honors, and by the end of his collegiate soccer career, he had entered California Baptist's top ten lists for all-time scoring and all-time games played with a goal and assist. Kershaw graduated from California Baptist in 2006 with a degree in communications.
Following graduation, Kershaw moved to Mexico, where he had training sessions with the Morelia Monarcas organization, a soccer club in Liga MX, in 2006. During his time in Morelia, Mexico, Kershaw began to dedicate his full attention to tackling the emerging world water crisis through the game of soccer. He facilitated street-style soccer clinics in Latin America through Hope International Services Inc., and he started the first international soccer tournament in Lynchburg, Virginia, to promote the importance of medical aid and clean water. Kershaw was also named the director of soccer for SB Rancho Capistrano, overseeing the largest natural playing turf fields in Orange County, California.
In 2020, Kershaw became the head coach of the junior high varsity soccer team at Lancaster Mennonite High School, which is regarded as one of the Pennsylvania Interscholastic Athletic Association's top soccer programs. He is also working with a group to develop an innovative brace to aid players during conditioning.