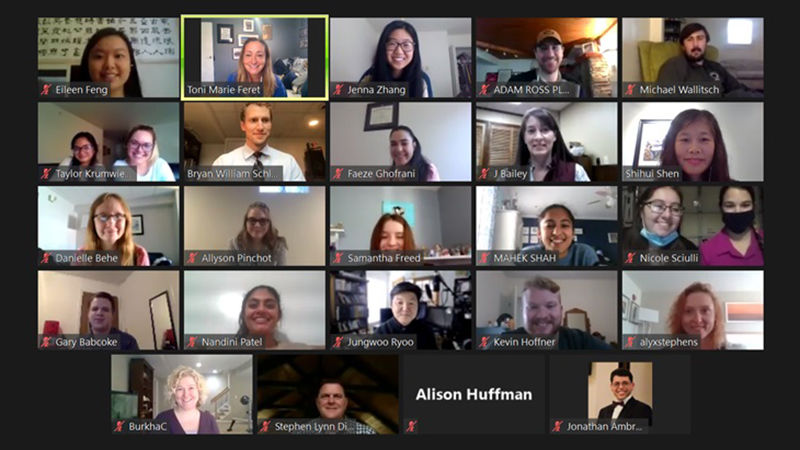 ALTOONA, Pa. — The final round of the Women in Engineering Design Competition took place virtually on Oct. 31. This year's theme was Railroad Grade Crossing.
Thirteen first-year and sophomore students from five Penn State campuses participated in the program, hosted by Penn State Altoona's Rail Transportation Engineering (RTE) program.
The competition had three rounds. The first was an online quiz that included questions about all aspects of engineering and its impact on society, economics and politics. Winners of the quiz moved on to the second round, the design portion. Those winners then advanced to the final round, tasked with solving a hands-on railway grade crossing problem. Seven teams presented to and fielded questions from a judge's panel that included faculty from Penn State Altoona and Norfolk Southern representatives.
This competition exposes and broadens women engineering students' perspective and interest in engineering and challenges critical engineering skills. Prizes included a total of $8,000 in scholarship money. Norfolk Southern and Penn State sponsored the competition.
"Norfolk Southern hires engineering graduates in many departments, and one reason is that engineers are trained problem solvers," stated Jennifer Bailey, director of mechanical operations at Norfolk Southern's Juniata Locomotive Shop. "This competition highlighted not only the problem-solving abilities of each participant but also how she was able to effectively present project justification and the details of each plan to the judges. It was exciting and encouraging to see so much creativity and thoughtful design going into the proposed solutions."
RTE Advisory Board member Lisa Stabler offered the keynote on the final day of the competition. Three Norfolk Southern women engineers assisted with the event, as well as four RTE junior and senior students.
Winning teams are:
1st place: Juliana Farr and Nicole Sciulli from New Kensington $1,500 each
2nd place: Jenna Zhang and Eileen Feng from University Park, $1,000 each
3rd place: Andrea Gregorio and Taylor Krumwiede from Altoona and Mahek Shah and Nandini Patel from University Park $750 each