Effort is part of recent actions to make changes and address racism, bias and community safety across the University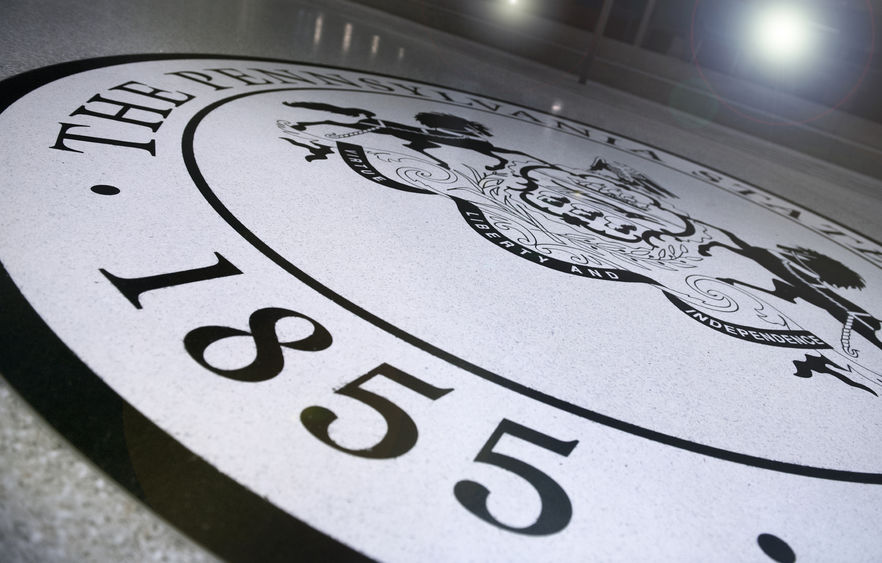 UNIVERSITY PARK, Pa. — As part of recent actions to make changes and address racism, bias and community safety across the University, a 26-member task force has conducted a review of the Student Code of Conduct and identified opportunities to update the code to better reflect community values related to inclusivity, individuals' rights and accountability for behavior.
The group, which is comprised of a majority of students and faculty and staff from across the University's campuses, shared progress updates and preliminary recommendations with University leaders and the Board of Trustees on Sept. 17 during a public meeting of the Committee on Academic Affairs and Student Life.
The task force was announced in June by President Barron, along with the creation of the Select Penn State Presidential Commission on Racism, Bias and Community Safety, and as part of seven change initiatives guided by students, faculty and staff, including mandatory bias training for all employees, required racism and bias coursework for all students, and improved policies and procedures to increase hiring and retention of faculty who are members of underrepresented groups, among other efforts.
"I greatly appreciate all the time and effort that this group of students, faculty and staff dedicated to this important effort, as well as the high level of engagement from our broader community," Barron said. "The co-chairs and task force approached their charge thoughtfully, and I look forward to continued discussion around these preliminary recommendations as we work to advance inclusivity and diversity within the code and our community."
The task force spent the summer and early weeks of the fall semester benchmarking with other universities' student codes of conduct, identifying opportunities for improvement, incorporating inclusivity, and identifying ways for the Penn State community to understand its purpose and provisions, including the commitment to restorative justice.
"Our goal was to look at the strengths and weaknesses of specific parts of the code and to offer recommendations that we felt would help all students feel safe and included and better understand the process," said Shoba Sivaprasad Wadhia, task force co-chair, founder and director of the Center for Immigrants' Rights Clinic, and associate dean for Diversity, Equity and Inclusion at Penn State Law. "Our work and the preliminary recommendations we're sharing reflect our research, much conversation and our lived experiences. We care deeply about Penn State and see this work as an opportunity, within the limits of the law, to identify areas where there can be greater accountability."
At the Sept. 17 meeting, task force members responded to President Barron's charge across five key areas to:
Establish the purpose of the code of conduct.
Determine appropriate uses of the code as part of University efforts to create a welcoming and inclusive campus climate.
Consider legal restraints.
Identify strengths and weaknesses of the code.
Recommend changes to the code in alignment with the University's mission and incorporate restorative practices.
At the meeting the task force also shared preliminary recommendations to:
Modify the purpose and introduction to the code, incorporating language focused on inclusivity and equity throughout, and establish a mandatory module for students to complete about the Code of Conduct.
Expand the definition of "health and safety" to include both physical and mental health, replace ambiguous language with defined terminology, incorporate the impact on campus climate and community as a "substantial University interest" as listed in the code, and expand the scope of jurisdiction for off-campus conduct for which the code will apply.
Add and/or expand the types of conduct included in the code, including acts of bias aligning the code with language in Policy AD91. This recommendation could, for example, make a bias incident a violation of the code, with the goal to make consequences for bias behavior clear and understandable.
Create more equitable conduct procedures for students and outline voluntary restorative processes as a consequence for violating the code.
Incorporate voluntary options for restorative practices, including adding language about community, healing and learning throughout the code. Examples of restorative practices include mediation services to help two parties resolve conflict, administrative directives to prevent contact between two parties, and educational classes and community service with a focus on learning about or offering service to the impacted group or community.
Incorporate the value of diversity into the code's language, including through a commitment to the representation of staff members and volunteers from historically underrepresented groups in the Office of Student Conduct who work with and support students through the conduct process. The language also aims to help those who bring a code violation are educated about their rights and responsibilities and about the conduct process.
Propose increased reporting efforts, in line with federal and privacy laws, to share code-related incidences and subsequent outcomes with the University community with the goal of increasing transparency.
"All students should feel part of 'We Are,'" said Nyla Holland, task force co-chair, dual undergraduate and graduate student, and president of Penn State Black Caucus. "Doing this work is one part of a solution to help make Penn State a more inclusive space and help us reach our values of diversity and inclusion. Our goal is to help students identify with and feel they are part of the code by better understanding the process and addressing acts of bias and hate."
After receiving more than 130 member nominations, co-chairs Holland and Wadhia — who were appointed by Barron — reviewed nominations and selected group members who have a range of expertise and experiences and with a focus on diversity and student and campus representation.
Since June, the task force has met weekly as a group, and the co-chairs also hosted weekly virtual office hours through August for any Penn State student or employee to provide additional input or ask questions.
"Our group represents a diverse slice of the Penn State community from across the commonwealth," said Jennifer Sabourin, task force member and director of student conduct at Penn State Altoona. "We have not taken our charge lightly and have listened to the voices of our community, reviewed national practices, legal precedents and restorative methods to better examine segments of our current conduct code."
As part of their process, group members benchmarked other schools' codes, including those of other Big Ten universities, and researched different legal constraints of public and private institutions. They also invited experts to speak on the law, the First Amendment, restorative practices and other topics to help educate the group on the critical concepts they were discussing and incorporating into the code. Progress reports were made by the co-chairs to Board of Trustees Member Brandon Short, Board of Trustees Oversight Group, President Barron, and Vice President for Student Affairs Damon Sims throughout the process.
Restorative practices aim to help parties resolve disagreements, take ownership of behavior, and engage in acts of empathy and forgiveness with a focus on supporting the impacted individual, group or community.
Following the trustees meeting, University leaders will further review preliminary recommendations, including continuing conversations and discussing next steps with University community members about potential changes to the code and processes.
"Being a member of this task force has taught me a great deal about what it means to be a student at Penn State. Through community feedback, testimonials and experiences of the diverse membership of this group, I've grown to better understand my fellow Penn Staters, and to better embody our University values," said Kade Crittenden, graduate student in higher education administration. "I believe our work and recommendations will help define the purpose of the code and help it to represent and support all students."
To continue the opportunity for engagement, students, faculty and staff can continue to use the Action Together: Advancing Diversity, Equity and Inclusion at Penn State (actiontogether.psu.edu) website to share ideas, input and suggestions, which will be provided to the co-chairs. The site also serves as a resource for updates to the community on the progress of this effort.