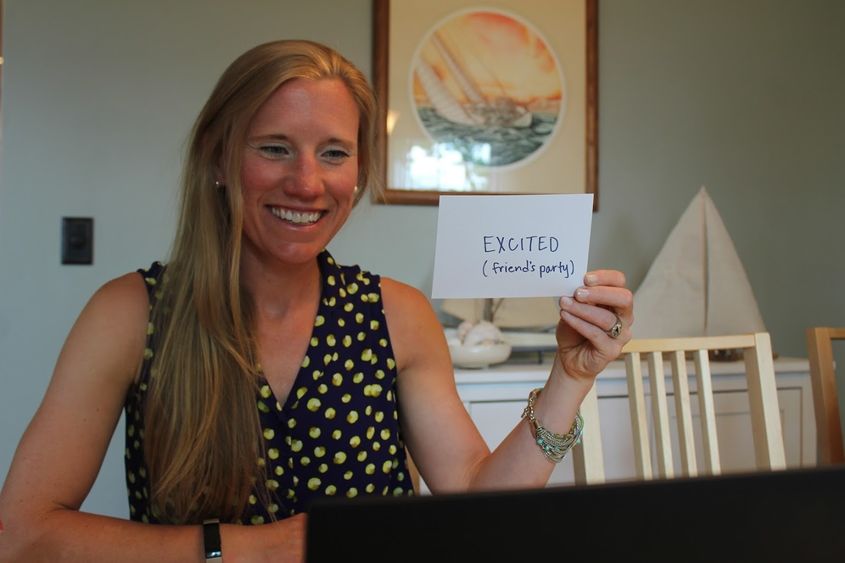 When the coronavirus began to sweep across the globe in early 2020, people wanted to help in any way they could. For some, that meant sewing cloth masks. For others, it meant organizing food collections and distribution to those in need. For still others, it was working around the clock in hospitals and other medical facilities.
And for Heidi Manfred, it was making sure therapists had the necessary tools to work remotely.
Manfred is an instructor in human development and family studies at Penn State Altoona. She is also a licensed behavior specialist and former clinician.
"When the pandemic hit, I was immediately concerned about treatment options for children receiving mental and behavioral health services. I wondered what I could do to contribute in that realm to make these uncertain times more manageable for children and their families."
Manfred thought back to her early experiences in the field of pediatric clinical services and recalled the frustrating lack of resources for activities to use with children during sessions that would meet treatment goal criteria and be fun. "I spent most of my free time in the following years creating my own resources. With some trial and error across individual sessions, family sessions, group therapy, and therapeutic summer camps, I was able to refine my activities to be age-appropriate, treatment goal-oriented, fun, creative, and require minimal supplies."
Manfred chose the best of those activities and adapted them into the workbook "Virtual Therapy for Kids: 60 Activities for Therapists Providing Remote Interventions."
To be used through a virtual session or another form of remote meeting, the book covers what Manfred considers to be seven important and common therapeutic goals of pediatric mental and behavioral health services: emotional awareness, self-discovery, communication, coping skills, decision making, anger management, and relationships. These sections contain seven activities related to each therapeutic goal. A final section is dedicated to family time and contains 11 different family-based activities. Each activity lists the necessary materials, which are minimal and commonly found around the house, a treatment goal, directions, and discussion questions to use after the activity has been completed. The directions are written directly to the therapist in an instructional format.
Manfred describes the book as an easy and reliable tool for mental and behavioral health providers to use during interventions with children and their families. Service providers can go in order, jump around, or pick and choose activities based on their individual's treatment goals and needs. The cornerstone of mental and behavioral health services is to be flexible and prepared. With this type of resource workbook, a therapist has a number of different options at his or her fingertips depending on what type of situation they encounter when being in a remote session with a child, teenager, or family.
"I know from all my years of providing services in a variety of different settings, that families depend on you. Whether you are walking into their home for a mobile therapy session, welcoming families into your office for a group session, or ushering a bus full of kids to summer camp, as a service provider, you are a symbol of hope and help for those in need. The same should ring true for remote services during times when interventions must be implemented remotely. No child or family deserves subpar care just because it is not in person."
Through this activity book, Manfred hopes those in the health services will be able to improve the lives of children and their families both in-person and remotely. "Each life and person matters. Especially during this pandemic, we should be working together to find creative and realistic ways to meet the needs of children and adolescents who may be experiencing a variety of uncertain emotions along with their daily mental and behavioral health challenges."
The book is available on Amazon.