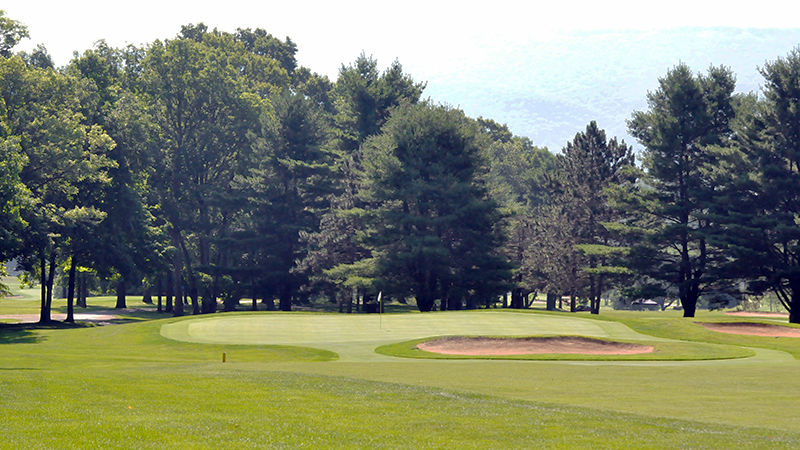 ALTOONA, Pa. — While the sixth annual Penn State Altoona Alumni Association Community for Kids Golf Tournament was canceled for 2020, presenting sponsor the Pennsylvania State Employees Credit Union (PSECU) will maintain its financial support.
The event has raised over $85,000 over the last five years for its three beneficiaries: the Blair County Center for Child Justice, Penn State Altoona Intercollegiate Athletics, and the Penn State Altoona Alumni Society Scholarship program.
This marks the third consecutive year that PSECU has supported the initiative with a $9,000 sponsorship, bringing the credit union's total contribution to $27,000.
"The current COVID-19 pandemic has brought about a lot of unexpected changes, but it's important that we continue to support one another and work to improve our shared communities," said PSECU State College regional director Wyatt Troxell. "Just because the Community for Kids Golf Tournament was canceled, doesn't mean that the three initiatives it benefits no longer need support. On behalf of our more than 450,000 members, PSECU is proud to once again be able to contribute to these causes, especially during this challenging time."
"PSECU has developed a special bond with the Penn State Alumni Association and the Penn State Altoona Alumni Society," stated Tom Koehle, tournament chair. "Their commitment to our Community for Kids Golf Tournament shows the true character of their organization and the belief they have in our beneficiaries. Philanthropic support is vital to the success of the Center for Child Justice as well as our NCAA Division III Intercollegiate Athletics Department and our Alumni Society Student Scholarship Program."
The Community for Kids Golf Tournament is now scheduled for June 25, 2021, at Sinking Valley Country Club in Altoona.
To support the tournament's three beneficiaries, visit:
You may also send a check made payable to Penn State to:
Penn State Altoona Development Office
1419 12th Avenue, Altoona, PA 16601
PSECU was opened in 1934 as a financial institution where collective resources benefit all members. Today, PSECU continues that legacy as a leading full-service credit union managing more than $6.5 billion in assets and offering its over 450,000 members convenient anytime, anywhere digital banking options.