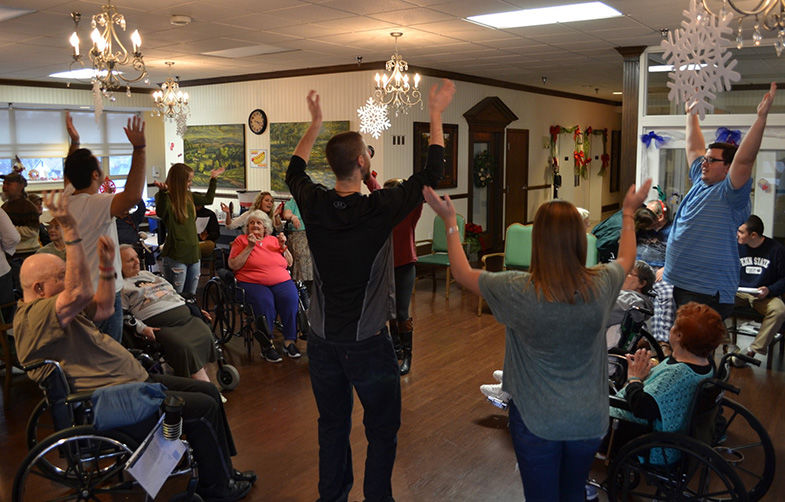 In the decades since President Dwight D. Eisenhower first created the President's Council on Youth Fitness, the program has gone through many changes to reflect our growing awareness of the importance of staying in good physical condition through both exercise and diet. Each subsequent administration has put its stamp on the program, from the Kennedy administration's expansion into fitness for all ages, to the Ford era focus on educating the public about the value of physical fitness, to its present incarnation as the President's Council on Fitness, Sports and Nutrition, whose mission includes improving the physical health and wellness of individuals with disabilities.
One of the programs recently revitalized under the President's Council is "I Can Do It, You Can Do It!" (ICDI). Originally created by the US Department of Health and Human Services to focus on youth with disabilities, ICDI was expanded several years ago to include people with disabilities of all ages. Certified Therapeutic Recreation Specialist Shelly Beaver, a lecturer in disability culture at Penn State Altoona who is always on the lookout for new ideas for her classes, thought that engaging her students in ICDI was a great opportunity. "The mission of the ICDI program and its focus on enhancing the health of people with disabilities through recreation participation is a natural fit with the core focus of my RPTM 277 Inclusive Leisure Services class. With financial incentives available to kick-start new ICDI programs and quality opportunities for engaged learning for my students, it was an easy decision to make ICDI a key component of my course."
With assistance from Education Training Specialist Sherri McGregor and the Office of Continuing Education, Beaver's class launched its ICDI program, "A Healthier You," in the Spring 2015 semester. Students were assigned to visit afterschool programs at two community sites, Stepping Stones at NHS Autism School and Gloria Gates Afterschool Program, where they interacted with children with diverse backgrounds while implementing a physical fitness and healthy eating program. "During each site visit, the students acted as mentors to both children with and without disabilities," Beaver said. "The mentors planned and facilitated one-hour wellness programs comprised of a variety of physical activities and discussions of healthy eating habits with their mentees. Weekly goals were set to encourage continued participation in healthy activities when the mentees were not with their mentors."
Because disability and low income are correlated with obesity, creating awareness of healthy habits and enhancing the physical skills of the children were important aspects of the program. To achieve this, the RPTM students practiced many of the skills they learned in the classroom, such as communication, goal setting, and activity modification, in these real-world environments.
In a way that reflects how ICDI has morphed over the years, Beaver has found ways to expand her students' experiences with the program. "Through my professional connections with the Altoona Center for Nursing Care (ACNC), I learned the home was seeking volunteers to interact with its residents. When I suggested we bring 'A Healthier You' to the ACNC, we were welcomed with open arms, and the outcomes have been remarkable."
Each semester at the ACNC starts in the same way for the class. "During the first session the students build rapport with the residents while completing individual assessments to better understand their abilities and interests," Beaver says. "Then the students implement activities they have designed, such as chair dancing and indoor mini-golf, to promote exercise and physical health. Finally, the students meet with the residents to set weekly physical fitness and healthy eating goals." During the last visit to the home at the end of the semester, the students and residents celebrate their achievements and Presidential Active Lifestyle Awards (PALA) are given to residents who have exercised 30–60 minutes a day five days a week for a minimum of six weeks during the program.
At the end of the ICDI program, Beaver's students write a final paper about their experiences.. Some found their ideas about older people have changed, such as a fourth-semester hospitality management major who wrote, "I no longer perceive nursing homes as places people go to die. So many of the residents are full of life and only require minimal assistance."
Another student felt the experience was going to have a career-long impact: "This course has allowed me to address personal prejudice and attitudes toward people with disabilities. At the beginning of the program, I felt an interaction strain between my resident and me. After a few sessions, this strain decreased, which allowed me to get to know my resident on a personal level. I underestimated the strengths and abilities of people with disabilities and instead looked at their weaknesses. Moreover, I had the tendency to associate an additional disability with a person who has one actual disability, which is also known as 'spread phenomenon.' After completing this program, I now enjoy working with the elderly and people with disabilities. The ICDI program has made me become a better professional" (third-semester health and human development major).
Beaver sees that improvement in her students' attitude and performance. "By the end of the program," she says, "the students are able to draw connections between course concepts and real-life experiences. They are learning to embrace differences and interact professionally with clients who are different than they." The students are also learning how to create successful programs. "Though not all students are recreation majors, the same skills apply across professions."
No matter the major, or the job when they graduate, students feel that participating in the ICDI program has benefited both them and the residents, from the reflective— "I have learned a great deal about myself; more important, this period has helped make me a better person" (third-semester health and human development major)—to the delighted: "I cannot believe that we get graded on going and having fun with residents. Not only are we hearing stories, but we are also getting graded to help out as much as possible, and help their future" (third-semester health and human development major).