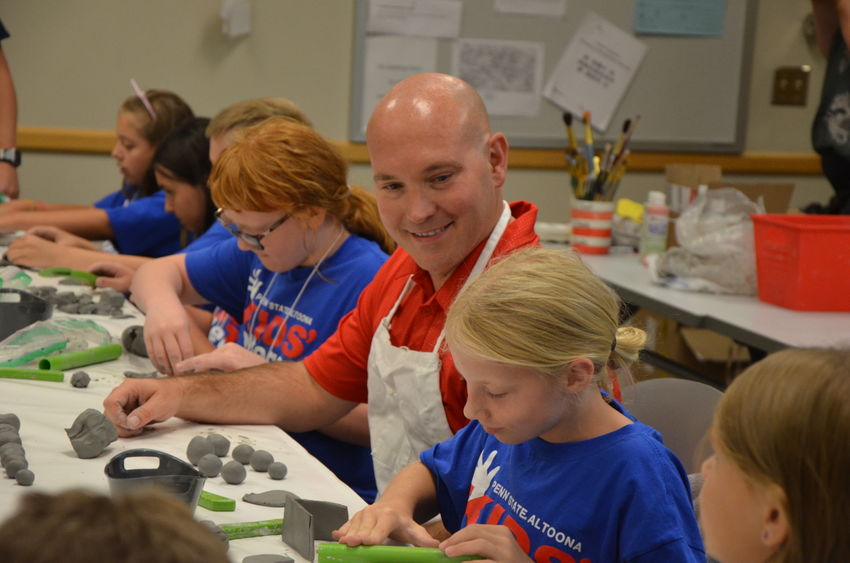 ALTOONA, Pa. — Thanks to the generosity of Investment Savings Bank (ISB), area youth will continue to enjoy enrichment summer camps through the Kids' College program.
Over the last 15 years, ISB has supported the Kids' College program and its participants through leadership gifts totaling $255,000.
ISB's original five-year commitment, given in 2005, was an unprecedented demonstration of philanthropic support to the program and was designed to provide funding for tuition assistance requests received from the parents of children who, otherwise, would not be able to attend Kids' College.
"The most precious asset of a community is its children," said Donald Rhodes, CEO of Investment Savings Bank. "Kids' College provides organized educational activities for area youth. Children get to explore, create, discover, problem solve, and be a part of something challenging and educational. ISB is committed to supporting Penn State Altoona in serving an invaluable resource to families within our community."
Kids' College, open to those in kindergarten through ninth grade, is a celebration of each child's unique imagination, thirst for knowledge, and boundless energy. Advantages to participants in the Kids' College program include experiential learning that fosters the development of communication and interpersonal skills, the enhancement of problem-solving skills, and the exploration of career opportunities.
"I am grateful for ISB's ongoing support of our youth engagement program," said Lori J. Bechtel-Wherry, chancellor and dean of Penn State Altoona. "It's a wonderful investment in children, education, and our community. Thousands of local students have been able to attend Kids' College due to the beneficence of ISB. It's rewarding to see many of those students return to and graduate from our college. It is a great partnership."
The educational enrichment program, marketed to school districts throughout Bedford, Blair, Cambria, and Huntingdon counties, symbolizes Penn State Altoona's commitment to provide a supportive and effective learning experience for the youth in our region.
For more information about Kids' College programs, visit altoona.psu.edu/kids or call 814-949-5047.