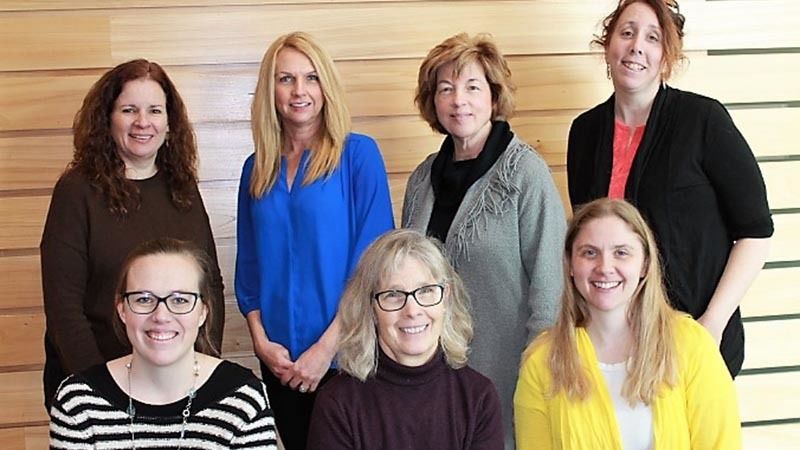 SHARON, Pa. – Human Development and Family Studies (HDFS) faculty and students across multiple Penn State campuses hope to soon be approved as a Certified Family Life Educator (CFLE) program, due in part to a grant-writing effort led by Shenango Assistant Teaching Professor and Program Coordinator Roxanne Atterholt.
A $3,000 grant from Penn State's Schreyer Institute for Teaching Excellence, in conjunction with the Office of Planning, Assessment and Institutional Research, was awarded to the multi-campus HDFS Program-Level Learning Outcomes Assessment Work Group. Atterholt was the principal investigator and grant writer for the group, which is composed of faculty from six campuses.
The group has been pursuing multi-campus approval as a CFLE program through the National Council on Family Relations (NCFR) since 2019. Currently, Shenango is the only Penn State HDFS program with approved program status, and Atterholt seized an opportunity to help advance the group's effort to earn their CFLE designation.
"The benefit of CFLE certification is that it allows our students to market themselves to employers, clients, and others as meeting a nationally recognized standard in the field," Atterholt said.
Funds from the grant were applied to a training workshop for HDFS faculty from campuses seeking the CFLE-approved program status.
According to the grant, faculty who attended the workshop were able to examine "the knowledge, skills, and/or dispositions [they] want students to obtain" from the CFLE-approved coursework. Subsequently, the successful establishment of uniform objectives and assessments across these courses will allow the campuses to apply for the CFLE designation.
As part of the training, Deb Gentry, academic program liaison for the NCFR, assisted faculty in utilizing the longstanding learning classification system developed by Benjanim Bloom – commonly called Bloom's Taxonomy of Learning – to "develop objectives, learning outcomes and assessment measures that align with HDFS program goals."
Atterholt said, "The workshop was critically important to get HDFS faculty together and have the person in charge of the CFLE approval come and talk to us. Bringing in Dr. Gentry got the HDFS faculty together, face-to-face, to advance the process."
Additionally, Atterholt said, "Addressing the topic of outcomes allowed us to scaffold learning objectives and provided a framework for connecting CFLE course objectives with assignments across multiple campuses."
Ultimately, the grant and workshop are expected to lead to more campuses gaining approved program status. According to the NCFR, this program credential will allow student to "demonstrate knowledge and experience in ten family life content areas" such as internal dynamics of families, human sexuality, interpersonal relationships, and professional ethics and practice.
Although Shenango's HDFS program has been approved since 2012, the campus plans to join the newly-formed multi-campus consortium.
Atterholt will also speak about the grant at the 2020 Learning Outcomes Assessment Forum on May 12 at University Park.
In addition to Atterholt and Gentry, other Penn State HDFS faculty who are members of the group that received the grant include Shannon Corkery, director of HDFS World Campus programs; Maureen Ittig, assistant teaching professor, Fayette campus; Lauren Jacobson, assistant teaching professor, Altoona campus; Amber Seidel, associate professor, York campus; and Robin Yaure, professor of teaching and program coordinator, Mont Alto campus.