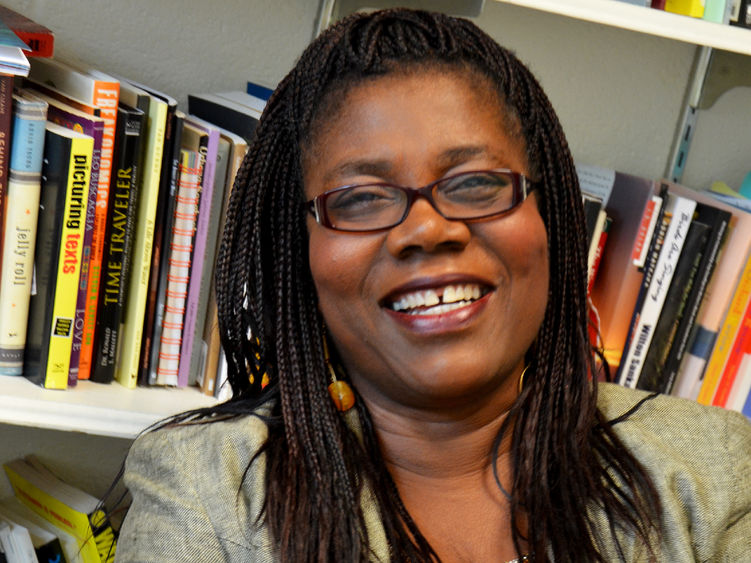 ALTOONA, Pa. — Patricia Jabbeh Wesley, professor of English at Penn State Altoona, served as guest editor of "One World, One People: The 2019 DoveTales Anthology," which was published in December 2019. She had previously served as guest editor of the online version for "DoveTales."
The book is a collection of works by writers from around the world, winners of the 2019 Writing for Peace Young Writers contest, and six members of Young Scholars of Liberia, an organization founded by Wesley with the support of Penn State Altoona. "DoveTales" is published by the Writing for Peace organization, of which Jabbeh Wesley is an adviser.
Several of Jabbeh Wesley's poems have also been published in various literary magazines and journals, including the Tusculum Review, the Liberian Studies Journal, About Place Journal, and "Cutthroat: A Journal of the Arts. Her poem, "One Day: Love Song for Divorced Women" was republished and translated into Hebrew for the anthology "Letters from Africa" by the Tamar Golan Africa Center and Ben-Gurion University of the Negev in Israel.