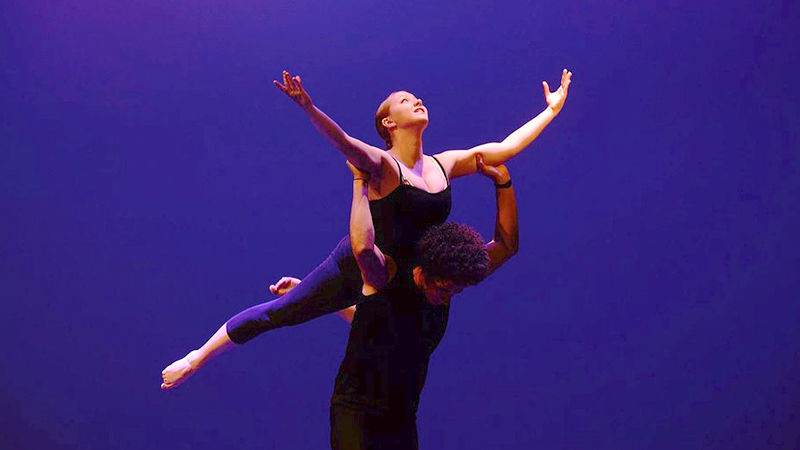 Allied Motion Dance Company, which features Penn State Altoona student, alumni, and faculty dancers and choreographers, will participate in the second annual Central PA Theatre and Dance Fest, held June 21–23, 2019, in downtown State College. Organized by Tempest Productions, Inc., the event features over 125 performances and sponsored events by over 30 arts and community organizations.
"Ways of Being," Allied Motion's first concert performance since relaunching in 2019, will take place Saturday, June 22 at 1:00 p.m. in the State Theatre, downtown State College. The performance will include repertory highlights, "Sonnet," "Ragged," and "Sister Cycle." In addition to the performance, choreographers Caitlin Osborne and KT Huckabee will discuss the inspiration and methods used to create these pieces, all of which are built on the theme of human relationships. Tickets are $12.50 or free with a Class Pass.
Other Theatre and Dance Fest programming events include musical theater, puppet shows, plays, comedy/improv, burlesque, dance performances, movies, readings, workshops, classes, and nightly community dance parties on Allen Street. For tickets and more information, visit the Central PA Theatre and Dance Fest site or call 866-248-5091.