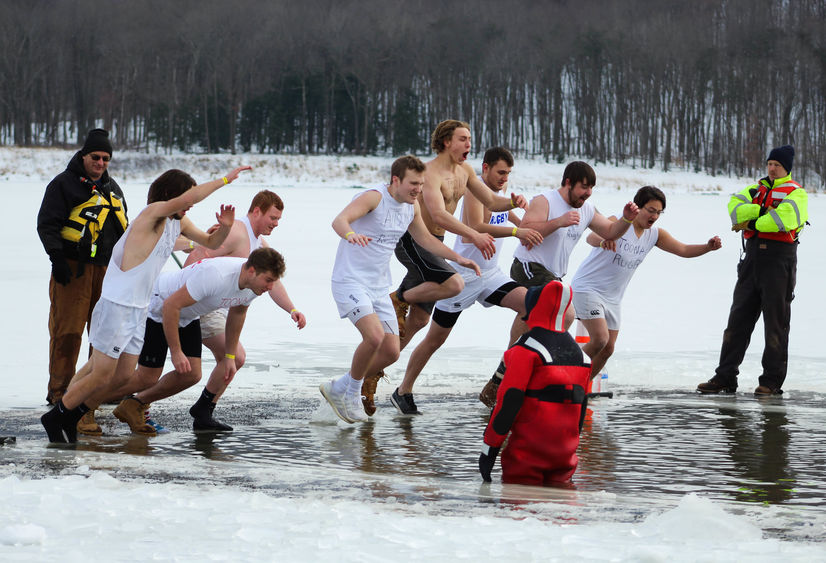 More than 100 participants, volunteers, and spectators were on-hand for the seventh annual Penn State Altoona Alumni Society Winter Plunge held Jan. 26 at Canoe Creek State Park.
Fifty-five of those in attendance put on their game faces, braved the cold air temperatures, and jumped into the 33-degree water to raise funds for the Alumni Society's student scholarship program and Penn State Altoona Benefiting THON.
With the help of Plungers and sponsors, this year's event raised nearly $15,000 which brings the cumulative total raised for the plunge since its 2013 inception to over $200,000. "The fundraising effort combined with ideal plunging weather and a fun atmosphere made the 2019 Winter Plunge a huge success," said Adam Landolfi, chairperson for the 2019 Winter Plunge.
Donations can still made by contacting [email protected].
See more photos from the event at Flickr.com