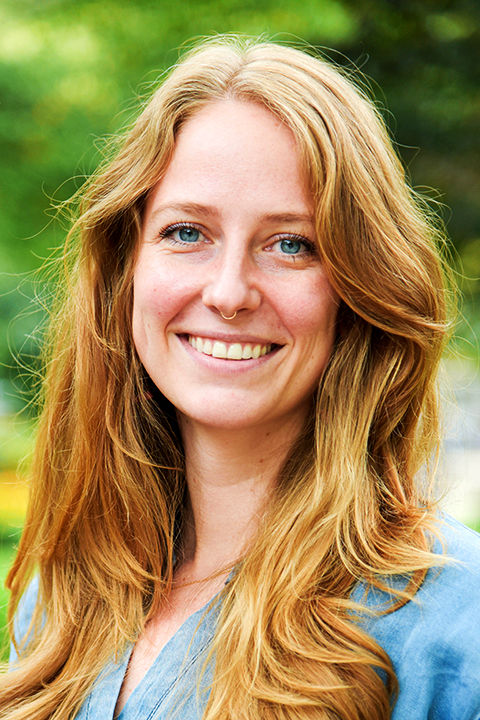 Assistant Teaching Professor, Visual Arts
Misciagna Family Center for Performing Arts, 137
Biography

Sophie Brenneman is a visual artist and poet. She earned her bachelor of fine arts from the University of Southern Mississippi in Hattiesburg and her master of fine arts from the Pennsylvania Academy of the Fine Arts in Philadelphia in 2017.

In spring 2019, Brenneman was named the Emerging Artist in Residence for Penn State Altoona's Visual Art Studies program which allowed her to strengthen her teaching experience, afforded her time to rebuild her studio practice, and exposed the strong connection between the two.

Brenneman is an identical twin and uses her work as a means of investigating the physical and psychological implications of twinness. Curiosities about navigating a dualistic life—living simultaneously as an individual and a pair—are made visual as she works to graph the often tacit and unseen dimensions entwined in the duplexity of our lives.

Fun Facts

In the summer of 2013, Brenneman hiked approximately 700 miles of the Appalachian Trail, from West Virginia to New Hampshire. She hopes to be able to finish the hike someday.

Brenneman and her identical twin, Hannah (older by two minutes), are "mirror twins." Everything is reversed, so when facing each other, it's like looking into a mirror. For example, Brenneman is left-handed, her sister is right-handed; the freckles on Brenneman's left side mirror the freckles on her sister's right; vision in Brenneman's left eye is the same as the vision in her sister's right eye, and vice versa (handy for ordering contacts).