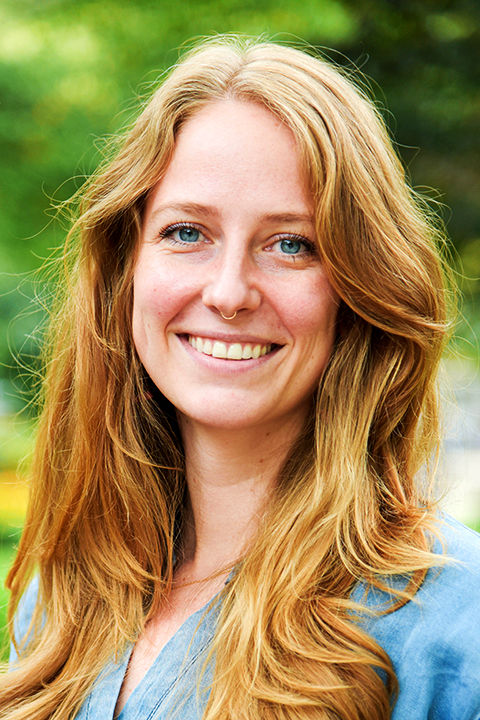 Assistant Teaching Professor, Visual Arts
Coordinator, Visual Art Studies Program
Misciagna Family Center for Performing Arts, 137
Biography

Sophie Brenneman is a visual artist, poet, and educator. She earned her BFA in Drawing and Painting from The University of Southern Mississippi in Hattiesburg, MS, and her MFA from The Pennsylvania Academy of the Fine Arts in Philadelphia, PA.

In spring 2019, Brenneman was named the Emerging Artist in Residence for Penn State Altoona's Visual Art Studies program, allowing her to discover how integral the act of teaching visual art is to her own studio practice.

Central to her visual and written work is the concept of place, both as a state of mind and as a physical experience.

Born in southern Mississippi but raised in rural Pennsylvania, her drawings serve as stand-ins—placeholders—embodying the memories, moments, and spaces she can no longer physically revisit.

An identical twin, Brenneman's practice is deeply rooted in the act of noticing subtle distinctions everywhere—in the poetics of everyday objects; in the way a body moves through and shares its space with another; in how the light can sometimes present her own reflection as the fleeting presence of her twin.

Her work renders and uncanny sense of place and thing as real as they are remembered. Blending the tangible with the ethereal, the recognizable with the surreal, her visual art and poetry become (literal) paper trails; physically holding place in time for the moments, faces, states, and places that were something she once called home.