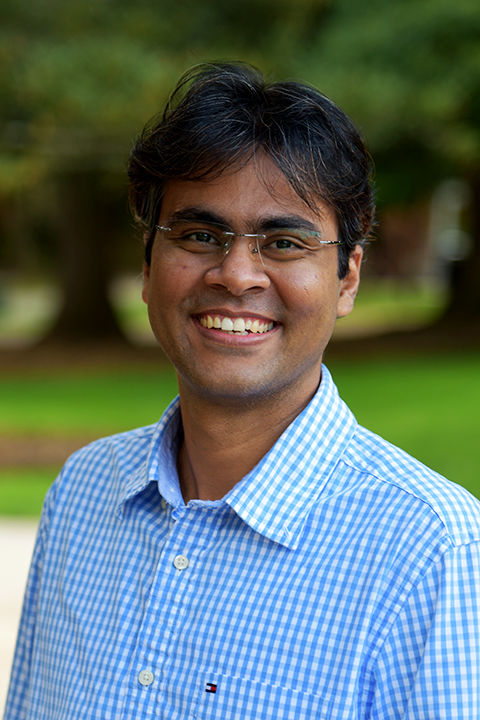 Assistant Professor, Mechanical Engineering
Biography

Shreyash Gulati completed his Ph.D. in mechanical engineering at Rensselaer Polytechnic Institute (RPI) in 2017. His Ph.D. thesis focused on the study of the formation and shearing of drops with surfactant-laden interfaces. Gulati has performed postdoctoral research at RPI and the University of Tennessee. His current research interests include biofluid mechanics and the design of biodevices. Previously, he has also worked as a lecturer at RPI where he taught undergraduate-level courses on thermodynamics, heat transfer, fluid mechanics, engineering mechanics, and linear algebra. Further, he has worked as a lead engineer at General Electric's Aviation business where he designed thermal systems for high-pressure compressors of aircraft and marine engines.

In his free time, Gulati enjoys watching movies and bird-watching. He loves pets, especially dogs.