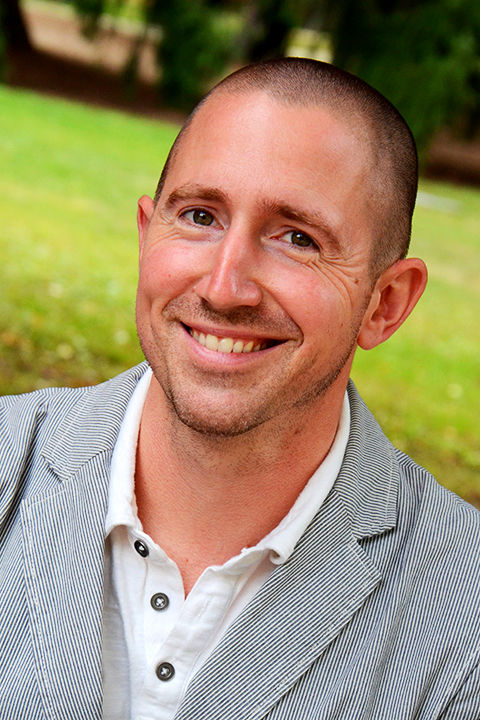 Biography

Nicholas J. Rowland earned his Ph.D. from the Department of Sociology at Indiana University (Bloomington, IN). He teaches "Introductory Sociology" (SOC 001) and "Social Theory" (SOC 405). Each spring he also team-teaches a research methods course in Environmental Studies (ENVST 200). In addition, Dr. Rowland offers independent study credit (SOC 296 or SOC 496) to students interested in conducting their own research.

Dr. Rowland is recipient of Penn State's highest teaching honor, the George W. Atherton Award for Excellence in Teaching (2016), Penn State Altoona's Excellence in Classroom Teaching Award (2013), and Grace D. Long Award for Faculty Excellence (2016). He has been a visiting scholar at Technische Universität München (2017, München, Germany), Roskilde University (2016, 2014, Copenhagen, Denmark), Technische Universität Berlin (2012, Berlin, Germany), and Princeton University (2007, Princeton, NJ).

Dr. Rowland is also Penn State's first "Faculty Scholar" for the Engaged Scholarship Academy (2017-2019) and a "Faculty Fellow" at the Schreyer Institute for Teaching Excellence (2017-2019). He works closely with undergraduate students outside of the classroom, presenting with them at conferences and research fairs, editing and writing professional manuscripts with them, and conducting research with them. He is an active University Faculty Senator serving the University and representing Penn State Altoona to Penn State's many colleges and campuses. Above all, he sees himself as a "teacher-scholar" and shares the view that teaching, research, and service, when carefully coupled, are synergistic endeavors that drive and give purpose to his professorship.
Research Interests

Science and Technology Studies
Social Theory
Political Theory
Actor-Network Theory
State Theory
Infrastructure
Qualitative Research
Reflexivity
Engaged Scholarship
Information Literacy
Undergraduate Research
Experiential Education
Embedded Librarianship