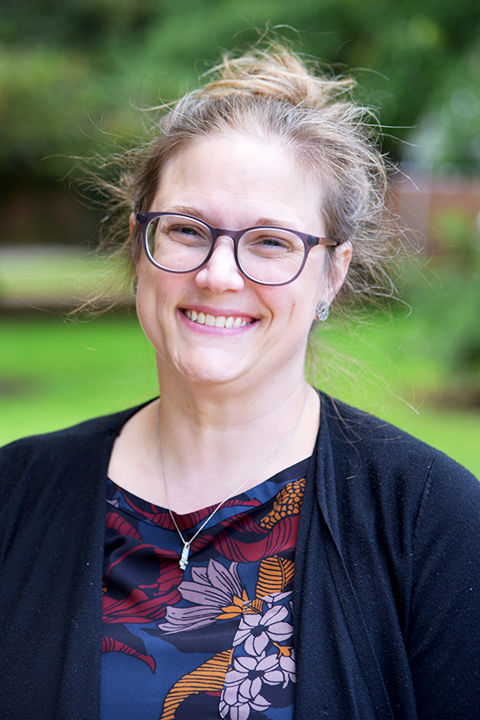 Assistant Professor, History
Biography

Lindsay Keiter is a historian of women, gender, and the family in early America who is interested in how the law and the development of capitalism shaped and were shaped by evolving gender and family ideals. She earned bachelor's degrees with interdisciplinary honors in history and women's studies from Penn State before completing her master's and doctoral studies at the College of William & Mary in Virginia.

At Penn State Altoona, Keiter teaches courses on early American history as well as on women, sexuality, and the family from pre-contact through the present. She regularly seeks out undergraduate students to participate in research with her, where they gain valuable experience deciphering and interpreting 18th- and 19th-century documents.
Research Interests

Keiter's current research focuses on the economic functions of marriage in the late eighteenth through early nineteenth centuries, when ideals of marriage rapidly evolved to emphasize emotional compatibility and romantic intimacy. By examining how families in five seaboard colonies-then-states planned financially and how marriage functioned legally as a conduit for various types of property, she connects the experiences of families and individuals to the wider forces of early America's volatile, growing market economy. Prior to joining Penn State Altoona, she gained experience with public history and interpretation with the Park Service and the Colonial Williamsburg Foundation. Her research has been supported most recently by the American Philosophical Society, the American Antiquarian Society, the Massachusetts Historical Society, and the New York Historical Society. She presents her research regularly, including at recent meetings of the American Society for Legal History, the Organization of American Historians, the American Historical Association, the Society for Historians of the Early American Republic, and the Business History Conference.
Publications

"Connubial Adventurers: Playing the Matrimonial Lottery in British America," Early American Studies 21, no. 4 (Winter 2023): 1-41.