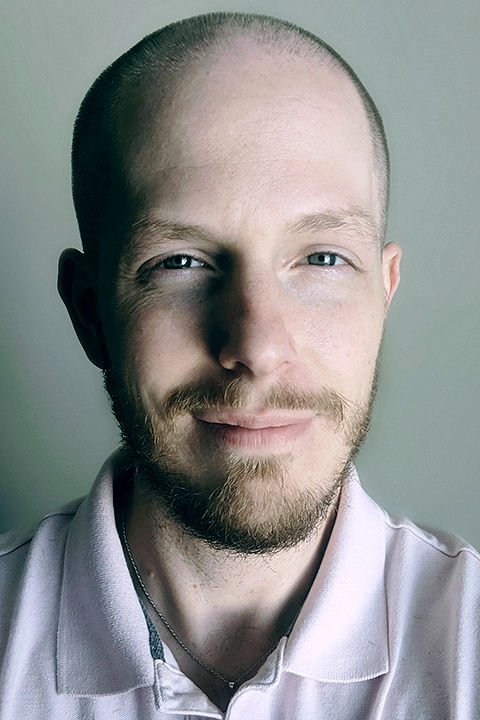 Assistant Professor, English and Women's, Gender, and Sexuality Studies
Biography

Jeff Stoyanoff completed both his MA in English and his Ph.D. in Medieval Literature at Duquesne University. Before coming to Penn State Altoona, he was an assistant professor of English at Spring Hill College in Mobile, AL. His research interests include medieval and early modern drama, middle English poetry, actor-network theory, and queer and gender theories. He is currently in the process of writing his first book, "Queer Networks of Medieval English Drama," which combines actor-network theory and queer temporality to both recover and recuperate queer identities in the medieval English biblical and morality plays.
Research Interests

Medieval and early modern drama
Middle English poetry
John Gower's Confessio Amantis
Actor-Network Theory
Gender Studies
Queer Studies
Publications

"Confessio Amantis in the Undergraduate Classroom: Using Actor-Network-Theory to Teach Less Text More." Studies in Medieval and Renaissance Teaching, Forthcoming.

"Noah's Wife 'Cowld': Gender and Erasure in the Newcastle Play of Noah." Gender and Violence on the Premodern Stage. Eds. Melissa Ridley Elmes and Matthew Carter. Collection under contract with University of Florida Press, Forthcoming.

"Fowl Play: Rape, Social Cannibalism, and Symbiosis in Gower's 'Tale of Tereus'." Of Man Eating Men: Medieval and Early Modern Cannibalism, edited by Christopher Doyle, Christa Tuczay, and Thomas Ballhausen, Brill Academic Publishers, Forthcoming.

"Forbidding Feminine Grief: Affective Exploitation in the Brome Sacrifice of Isaac." Grief, Gender, and Identity in the Middle Ages: Knowing Sorrow, edited by Lee Templeton, Brill Academic Publishers, 2021, pp. 53-75.

"Queer and Working Class while Reading The Second Shepherds' Play." postmedieval, vol. 11, no. 2, 2020, pp. 220-27.

"Dramatic Networks: Marginalized Economics and Labor in The Norwich Grocers' Play." Early Theatre, vol. 21, no. 2, 2018, pp.9-28.

"Covetousness in Book 5 of Confessio Amantis: A Medieval Precursor to Neoliberalism." Accessus, vol. 4, no. 2, 2018.

"The 'English' Knight: Creating Medieval Transnationalism in Sir Beves of Hamtoun." Literature Compass, vol. 14, no. 2, 2017.

"Beginnings and Endings: Narrative Framing in Confessio Amantis." South Atlantic Review, vol. 79, no. 3-4, 2015, pp. 51-64.
Papers and Presentations

"Changing Space through Reading: Networks of Language." International Congress on Medieval Studies in Kalamazoo, MI. 10-15 May 2021.

"Sissy that [Play]": Finding Queer Networks in Medieval English Drama." International Congress on Medieval Studies in Kalamazoo, MI. 10-15 May 2021.

"Reconsidering Monarchical Privilege: Reading Networks and Truth in Confessio Book 7." 46th Annual Sewanee Medieval Colloquium. 9-10 April 2021.

"Reading Queer Regret in the York 'Remorse of Judas'." Annual Convention of the Modern Language Association. Toronto, ON, Canada, 7-10 January 2021.