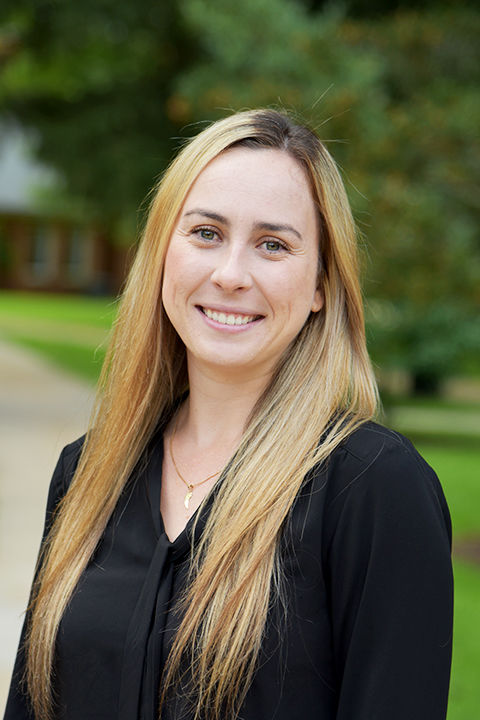 Assistant Professor, Kinesiology
Adler Athletic Complex, 205
Biography

Irene Muir is an assistant professor of kinesiology with a specialization in sport and exercise psychology. She was born and raised in Windsor, Ontario, Canada, across the Detroit River from the U.S. city of Detroit. Muir graduated from the University of Windsor with a Master of Human Kinetics in 2017 and a Ph.D. in Kinesiology in April 2022. As a former competitive dancer and instructor, her research primarily focuses on using imagery to enhance dance training and performance. Additional research interests include exploring the effects of physical activity on mental health variables (e.g., anxiety and depression) and investigating various dimensions of body image (e.g., cognitive, behavioral, and affective) in female athletes. Muir received funding from the Social Sciences and Humanities Research Council (SSHRC), one of three major Canadian federal granting agencies, to support her master's thesis and Ph.D. dissertation research. Her work has been published in academic journals such as The Sport Psychologist, Case Studies in Sport and Exercise Psychology, Journal of Imagery Research in Sport and Physical Activity, and Journal of Sport Psychology in Action.

Muir has taught courses in human performance and imagery effects on performance. She recently completed the University Teaching Certificate Program offered by the Centre for Teaching and Learning at the University of Windsor. In 2021, she received the Graduate Assistant Award for Educational Practice. She has been invited to guest lecture on several occasions within in the Department of Kinesiology and Faculty of Education at the University of Windsor, as well as Western University, California State University, and Henry Ford Health System.

Muir met my husband in elementary school. Her favorite sport to play growing up was soccer. And she spent six weeks in Scotland performing as a dancer in the Royal Edinburgh Military Tattoo.