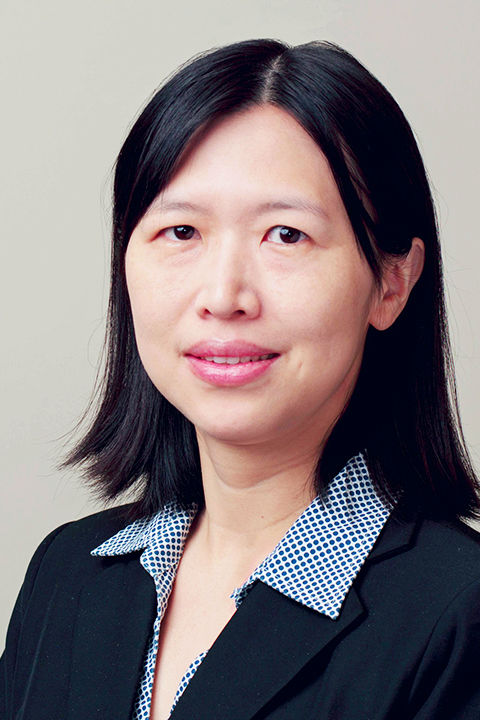 Assistant Professor, Accounting
Biography

Dr. Huilan Zhang is an assistant professor of accounting at Penn State Altoona. She started at Penn State in 2019 after teaching at Shippensburg University for three years. She earned her Ph.D. in Manufacturing and Technology Management with a specialization in Lean Accounting from the University of Toledo. She also earned a Master's degree in Taxation from Philadelphia University and completed her bachelor's and master's degrees in accounting at Southwestern University of Finance and Economics in China.

Dr. Zhang's teaching interests include financial accounting, managerial accounting, and federal income taxation. She has taught various courses at different universities, covering topics such as Fundamentals of Financial Accounting, Managerial Accounting, Cost Accounting, Taxation of individuals, and Taxation of Business Entities.

Dr. Zhang's research interests are wide and varied, including corporate governance, earnings management, executive compensation, managerial ability, performance measurement, and tax avoidance. Her research has been published in several reputable journals, including the Journal of Business Research, the Journal of Public Budgeting, Accounting & Financial Management, the Journal of Financial Market, the International Journal of Disclosure and Governance, and the Journal of Accounting & Organizational Change.

Teaching

ACCTG 211: Financial and Managerial Accounting for Decision-Making
ACCTG 310: Federal Tax I
ACCTG 340: Cost Accounting
ACCTG 404: Managerial Accounting: Economic Perspective
ACCTG 405: Principles of Taxation I

Honors and Awards

Advisory Board Award for Faculty Research and Creative Activity, 2021
Robin Pruitt Service Award, 2019
Best Paper Award, GNP Section, American Accounting Association Annual Meeting, 2018
Grove Summer Fellowship Research Award, 2017
IMA Accounting Honor Society, 2016
Enterprise Institute Excellence in Lean Accounting Student Award, 2014
Publications

Pham, P., Zhang, H., Gao, W., and Zhu, X. (2023). Determinants and Performance Outcomes of Artificial Intelligence Adoption: Evidence from U.S. Hospitals. Journal of Business Research, Accepted for Publication.

Yang, X. and Zhang, H. (2023). Evolution of Short-term Contrarian Profits. Studies in Economics and Finance, Forthcoming.

Zhang, H. (2023). Are CEOs Rewarded for Managerial Ability? Evidence from Nonprofit Hospitals. Journal of Public Budgeting, Accounting & Financial Management, 35(2), 219-243.

Wang, J. and Zhang, H. (2022). Political Transparency, Corporate Governance and Economic Significance. International Journal of Disclosure and Governance, 19, 49-66.

Zhang, H. (2021).The Effects of Lean on Hospital Performance: A longitudinal Study of US Hospitals. Journal of Accounting & Organizational Change, 17(5), 728-752.

Zhang, H. (2021). Lean Implementation and Hospital Performance: The Moderating Effect of Managerial Ability. Data Envelopment Analysis Journal, 5, 145-181.

Yang, X. and Zhang, H. (2019). Extreme Absolute Strength of Stocks and Performance of Momentum Strategies. Journal of Financial Markets,44, 71-90.