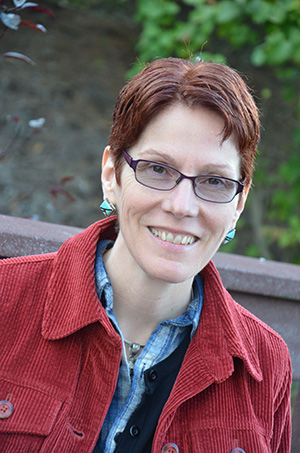 Teaching Professor, Anthropology, Communications, History, and Women's, Gender, and Sexuality Studies
Biography

Beth Seymour is a teaching professor of anthropology; communications; history; and women's, gender, and sexuality studies at Penn State Altoona. Her research areas include gender studies, culture studies, feminist theory, and Middle East studies conducted in Egypt, Australia, and the United States. Her most recent work focuses on pedagogy and curriculum development.

Prof. Seymour teaches courses in multiple disciplines, including general education courses in the social sciences, humanities, natural sciences, and the arts. She is very interested in curriculum processes and course development, having recently co-created a new interdisciplinary course - "Visual Media in the US and the Middle East". Her interest in undergraduate education and pedagogy focuses on the power of engaged scholarship and high-impact practices for student learning. She is the Study Away Coordinator at Penn State Altoona and is involved in the re-implementation of the first-year seminar.

With a strong commitment to faculty governance and its importance for learning at the university, she is a member of her college senate as well as the Penn State University Faculty Senate. She has held a variety of leadership positions in both bodies over the past 15 years, focusing on improving student education and the curriculum. She is currently the Immediate Past Chair of the Penn State University Faculty Senate.
Research Interests

Middle East Studies
Gender Studies
Culture Studies
Ethnography