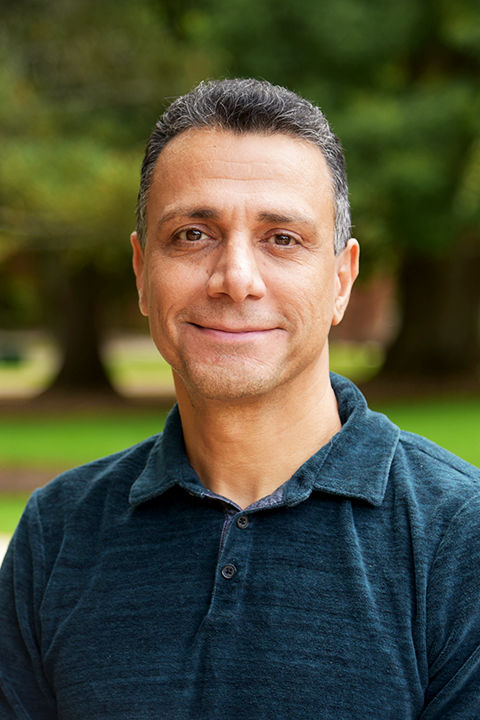 Biography

Amir Marvasti is a professor of sociology at Penn State Altoona. He received his Ph.D. from the University of Florida in 1999. His areas of interest include social psychology, race and ethnicity, and qualitative methods.

His regular teaching assignments at Penn State Altoona include Social Problems (SOC 005), Criminology (SOC 012), and Research Methods (SOC 207). In these courses, students are introduced to sociology's substantive contributions as well as the many research methods and theories that define the discipline as a science. Marvasti's classroom exercises, questions, and discussion topics tend to focus on matters of interest in students' daily lives as well as global issues. Inspired by C. Wright Mills' concept of "sociological imagination," his overall teaching objective is to help students make sense of their personal experiences in a broader social context. Recognizing that college teaching is a constantly evolving profession, he routinely participates in training workshops and invites feedback on his teaching from students and colleagues.

Marvasti's research focuses on identity management in everyday encounters and institutional settings. Using a symbolic interactionist framework, he approaches culture, discourse, and social institutions as interrelated and ongoing practices that collectively shape the self in a social context. His empirical research in this area examines how people (e.g. the homeless) present themselves to others, particularly when required to explain their backgrounds and intentions; and how their self-presentations are related to whether they are helped or accepted by others. Extending his interest in identity management to the subfield of the sociology of emotions, his current research looks at how people narrate their emotions in ways that reinforce gender stereotypes.

Marvasti also has an active publication record on the pedagogy of qualitative research. His work in this area provides an overview of qualitative methods from data collection to analysis and writing. Rather than reinforcing a quantitative-qualitative divide, he emphasizes a more pragmatic approach which highlights how different methods help researchers see, measure, and interpret their observations (see, for example, his chapter "Analyzing Observations" in the Sage Handbook of Qualitative Data Analysis https://us.sagepub.com/en-us/nam/the-sage-handbook-of-qualitative-data-…)

Marvasti has served the Altoona College as a member of several committees in the past ten years (e.g., Chair of the Altoona Faculty Senate Curricular Affairs Committee, Vice Chair of the Faculty Senate Research Committee, member of the College Promotion and Tenure Committee, and Chair of the Altoona Faculty Senate). Within his discipline, he was a member of the Publication Committee of the Society for the Study of Symbolic Interaction and member of the Executive Committee of Sociologists without Border. Additionally, he has served as a reviewer for numerous journals including: Journal of Contemporary Ethnography, Social Problems, and Symbolic Interaction.
Research Interests

Qualitative research methods (in-depth interviews, ethnography, and narrative analysis)

Race and ethnicity (diversity education and inter-ethnic relations)

Homelessness

Social construction of emotions