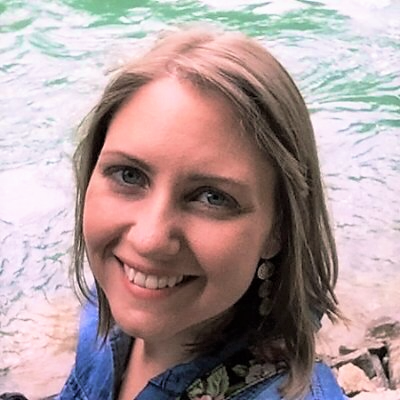 Penn State Altoona 2011 English alumna Christina Seymour is the winner of the 2017 Lyrebird Poetry Prize. Her manuscript When is a Burning Tree will be published by Glass Lyre Press.
"To receive the validation of winning the 2017 Lyrebird Award at Glass Lyre Press, whose mission is to publish "exceptional words to replenish the spirit," is a dream come true, but even better, I am eager and hopeful that these poems will offer readers the company, joy, and clarity they offered me," says Seymour, who currently teaches creative writing, literature, and composition at Maryville College in Maryville, Tennessee.
Seymour's chapbook, Flowers Around Your Soft Throat, was the winner of Structo Magazine's first poetry chapbook contest and has also been published. Her work appears in North American Review; Cimarron Review; The Briar Cliff Review; New Haven Review; The Moth; Wick Poetry Center's international exhibit, Speak Peace—American Voices Respond to Vietnamese Children's Paintings, which is now located in the War Remnants Museum in Vietnam; Wingbeats II: Exercises and Practice in Poetry (Dos Gatos Press), and elsewhere. She has received the Russell MacDonald Creative Writing Award and has been nominated for Best New Poets, the AWP Intro Award, Iron Horse Discovered Voices Award, and the Pushcart Prize.
Seymour credits her time at Penn State Altoona and her professors with some of her success. "The warm community spirit among Penn State Altoona's faculty allowed me to unapologetically explore my interests—from poetry to fiction to postmodern and minority literature to archival research to sociology and physics. My poems, which respond to artworks, literary texts, relationships, awe-inspiring scenes, etc., are propelled by that permission to pursue and weave together interdisciplinary interests."