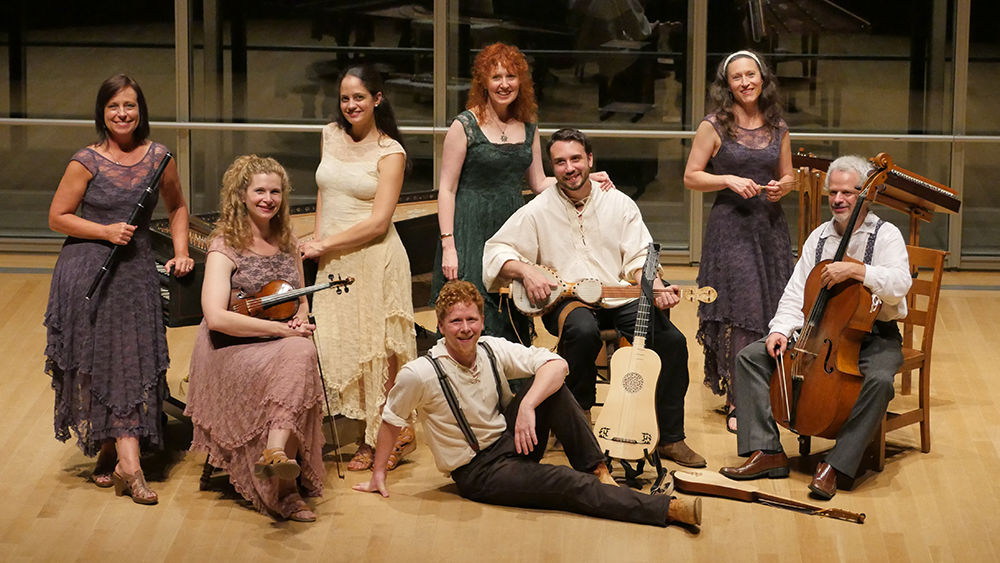 ALTOONA – A quartet of musicians from the Cleveland baroque orchestra Apollo's Fire will perform on campus Dec. 1. The musicians will hold a forum in the Titelman Study of the Misciagna Family Center for Performing Arts at 3:00 p.m. and perform the concert An Irish-Appalachian Christmas, featuring soprano Amanda Powell, at 7:30 p.m. in the Edith Davis Eve Chapel.
Named for the classical god of music and the sun, Apollo's Fire was founded in 1992 by the award- winning young harpsichordist and conductor Jeannette Sorrell. Sorrell envisioned an ensemble dedicated to the baroque ideal that music should evoke the various Affekts or passions in the listeners. Apollo's Fire is a collection of creative artists who share Sorrell's passion for drama and rhetoric. The ensemble has recorded twenty-five commercial CD's, seven of them becoming bestsellers on the classical Billboard chart, and has performed at sold out venues across the globe.
Free tickets are required for the evening concert and are available at the Misciagna box office, open Monday–Thursday 10 a.m.–2 p.m., or at the door. For more information, call the box office at 814-949-5452.