'The Investment' — a partnership between PennTAP and WPSU — features six student startups competing for a share of a seed-grant prize pool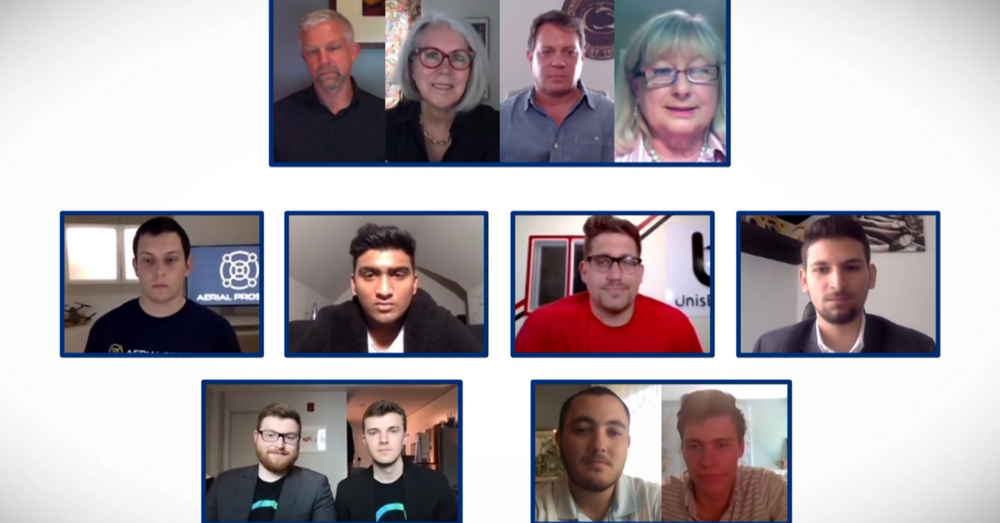 UNIVERSITY PARK, Pa. — Six Penn State student startup companies will compete for a share of $30,000 in seed money during the broadcast of a "Shark Tank"-style show airing Wednesday, Aug. 5, on WPSU.
"The Investment" — a collaboration between the Pennsylvania Technical Assistance Program (PennTAP) and WPSU — features Penn State student entrepreneurs from the Abington, Altoona and University Park campuses pitching a panel of judges and vying for part of a $30,000 prize pool to earn funds for their startup companies.
The show will broadcast at 10 p.m. on Wednesday, Aug. 5, on WPSU-TV and stream live on live.wpsu.org.
The competition, normally held in-person at the WPSU studios at Innovation Park, transitioned to a virtual format this year due to the coronavirus pandemic. PennTAP, along with entrepreneurial coaches, worked with the student teams to prepare them for the new format. WPSU — a Penn State Outreach service — is airing the show for the fifth year.
The six student startups are:
Aerial Prospex

Founded by Nino Efendic from Penn State Abington, Aerial Prospex is a commercial drone service company authorized by the FAA that specializes in progress reports, inspections and photogrammetry.

D'Vote

Founded by Izaak Lustgarten from Penn State Altoona, D'Vote is a community-focused app where people can donate money through rounding up their purchases.

JERPA Jeans

Founded by Austin Thomas from Penn State University Park, JERPA Jeans makes sherpa-lined jeans for a customer's outdoor needs "when you want to look fancy but feel comfortable."

Keyper

Founded by Ezra Gershanok and Isaac Goodman from Penn State University Park, Keyper is a phone wallet that combines and secures a college student's essentials: phone, ID card and room key.

LoanCrunch

Founded by Michael Miller and Jack Quinn from Penn State University Park, LoanCrunch is a mobile app that helps students manage their student loans by providing them one platform to easily understand, manage and repay their student debt.

Unis Brands

Founded by Nicholas Unis and Jake Unis from Penn State University Park, Unis Brands creates fully sustainable, 3D-printed footwear.
"The Investment" is the culmination of the Inc.U Competition managed by PennTAP, in partnership with Invent Penn State, Penn State Outreach and the Penn State Commonwealth Campuses. The initiative is funded by a grant from the U.S. Economic Development Administration.
Following the broadcast, the show will be available on the WPSU website.